Doctors & Staff
Meet the people that will be providing your exceptional eye care and extraordinary eye wear.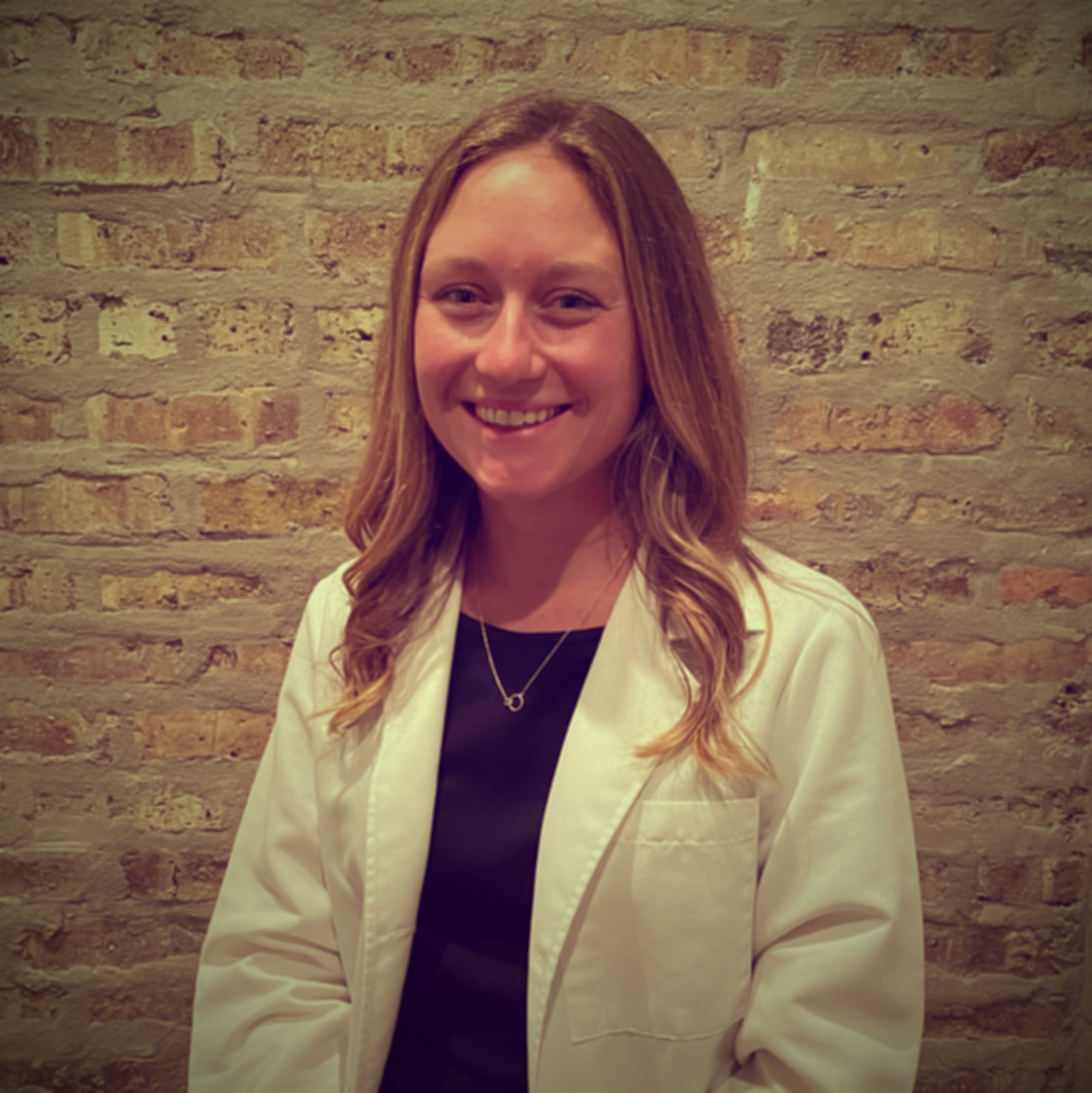 Dr. Kathryn Werner
Associate Optometrist
Dr. Kathryn Werner is an associate optometrist at Lyons Family Eye Care. She attended the University of Virginia where she received her bachelor's degree in history. She then earned her Doctor of Optometry degree from the State University of New York, where she was a member of the Beta Sigma Kappa Honor Society. After receiving her doctoral degree, she completed a residency in primary eye care, vision therapy, and low vision rehabilitation at Northport Veterans Affairs Medical Center in New York.
Dr. Werner worked as a pediatric optometrist in New York City and as an associate optometrist in San Francisco focusing on corneal disease and specialty contact lens fittings before relocating to Chicago in 2021. She is a fellow of the American Academy of Optometry. Dr. Werner enjoys practicing all aspects of optometry and is especially passionate about pediatrics and vision therapy. In her spare time, Dr. Werner enjoys traveling with her fiancé, hiking in the Adirondack mountains, downhill skiing, volunteering, and spending time with family and friends.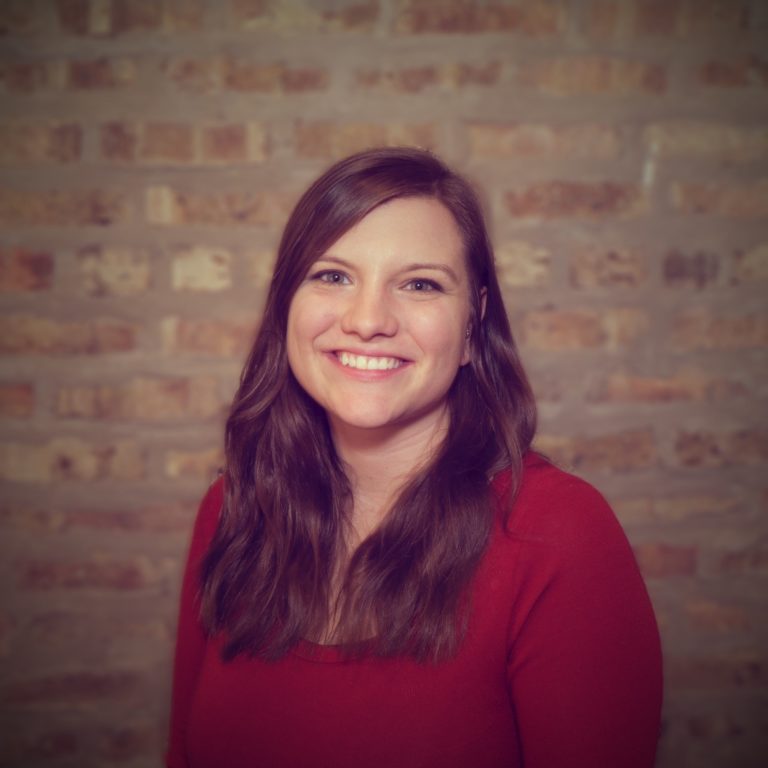 Jade Wesp
Certified Optometric Vision Therapist
Jade Wesp moved to Chicago in 2008 from her hometown of Rochester, New York. She is a certified massage therapist, doula and children's yoga instructor with over 10 years of experience in childcare and health and wellness. Jade is happy to be combining her passion for child development and her passion for health in her work as a vision therapist at Lyons Family Eye Care. Jade also enjoys drawing, playing piano, traveling, cooking and spending time with her friends and family (including her 2 cats, Kit and Davy Jones).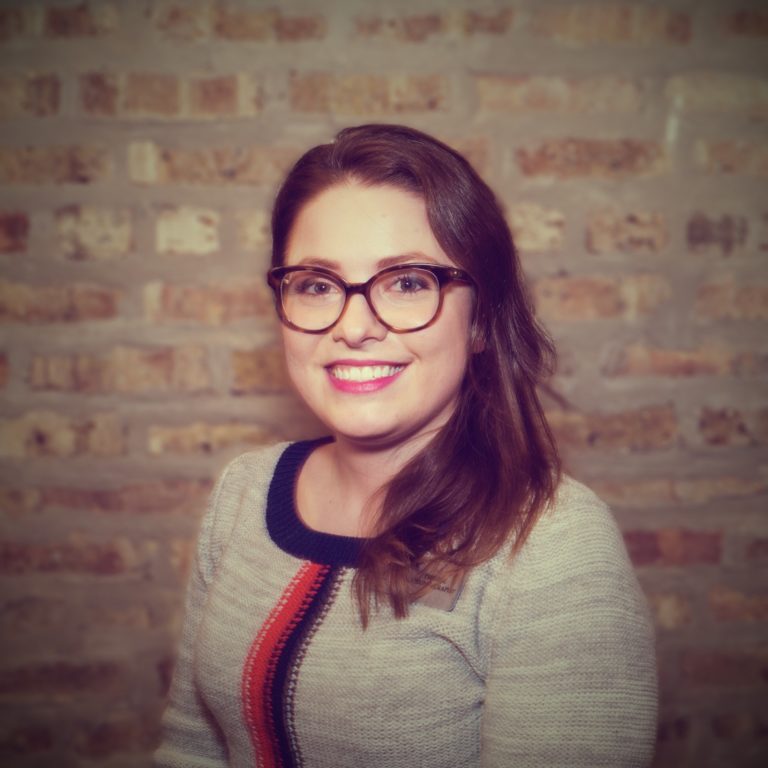 Phoebe Stolzenberger
Certified Optometric Vision Therapist
Phoebe was born and raised on the East Coast. She graduated with a BA in Theater from Temple University in 2010 and has been a proud Chicagoan ever since! She is very happy to have found a home at Lyons Family Eye Care as a Certified Optometric Vision Therapist. She enjoys working one on one with, and making a difference in the lives of all of her patients; most especially children. In addition to many creative endeavors she pursues, Phoebe loves traveling, watching the sunset, and being a human pillow to her two incredibly adorable dogs: Ninja and Bijou.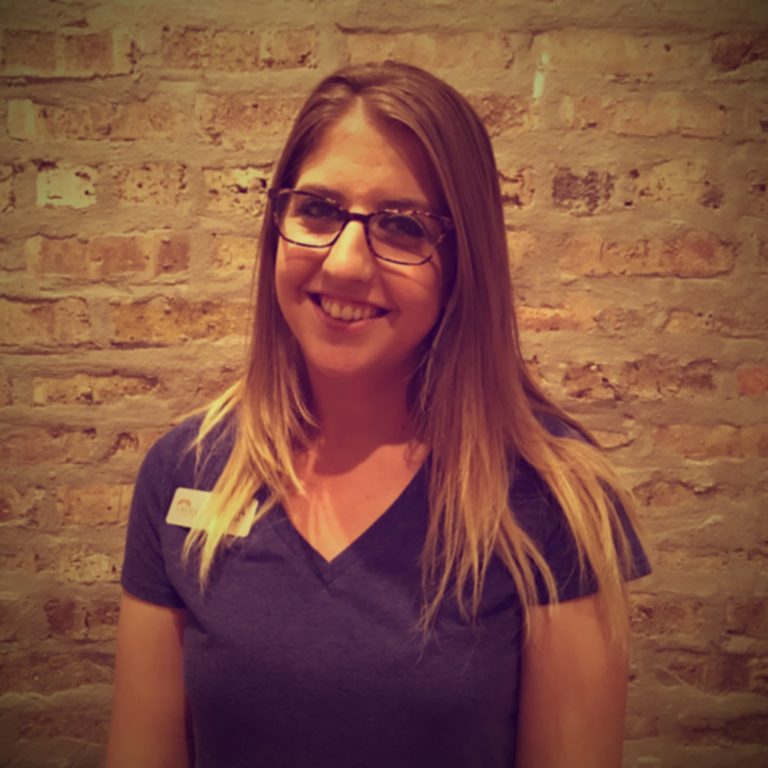 Kalli Smaluk
Optical Manager
Kallindra was raised in Northwest Indiana, but has lived in Chicago since 1999. She comes to us with a strong customer service background, and since starting her career in Optometry in 2017, her focus has been in optical sales and management. She is an avid Chicago sports fan, and also enjoys spending her time crafting, and exploring the city with her husband.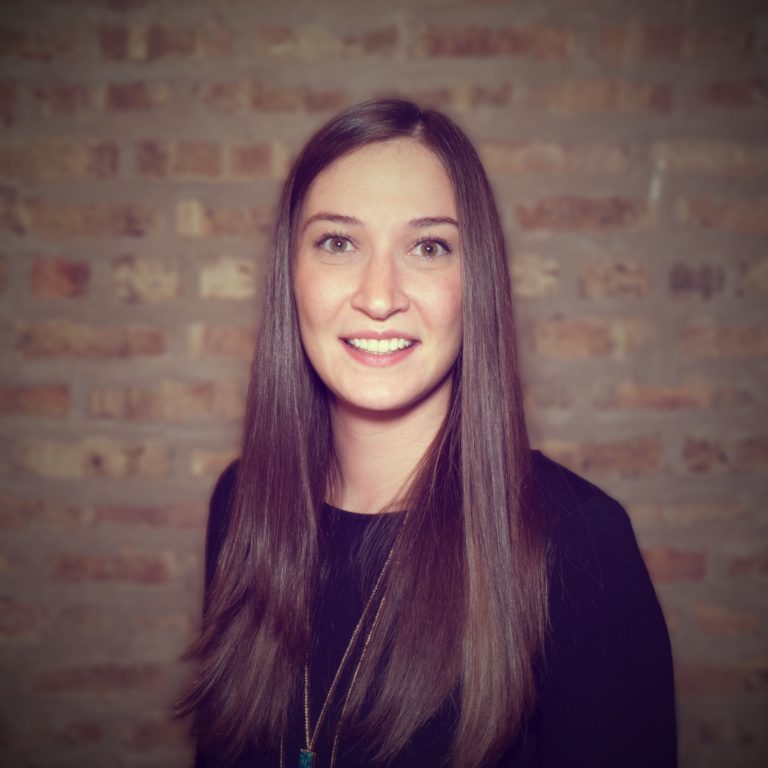 Hayley Wathen
Billing Manager
Hayley Wathen is the optical manager at Lyons Family Eye Care and has been working in the optical industry since 2005. She moved to Chicago from the south suburbs where she was born and raised. She has an associate's degree in applied science and is a certified massage therapist. Hayley is certified by the American Optometric Association as a Certified Paraoptometric. When not working, Hayley enjoys watching live music and hanging out with friends.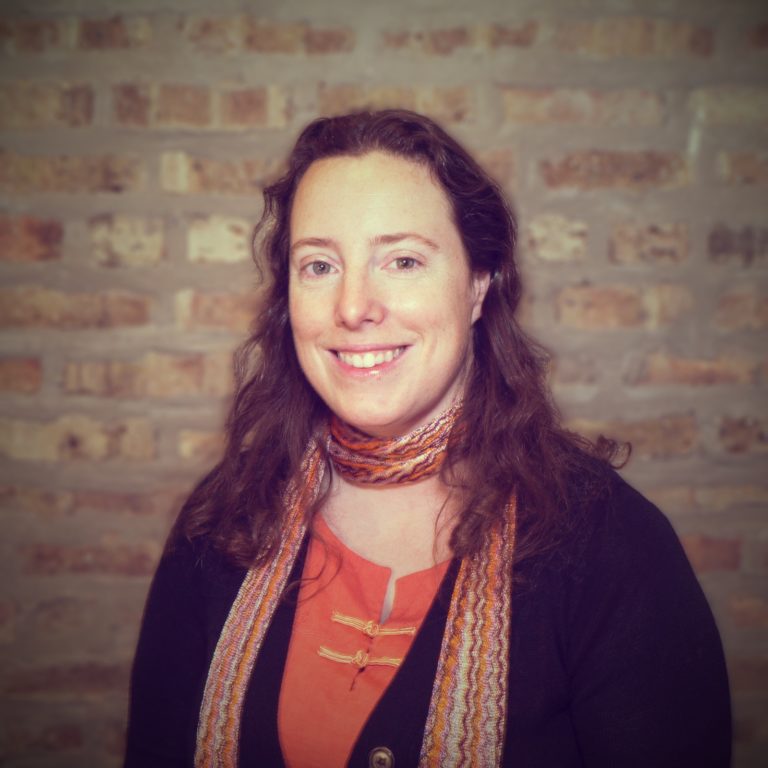 Elizabeth Willingham
Patient Care Coordinator
Elizabeth has been a board-certified optician since 2012, working in Minneapolis and Chicago. She is originally from Michigan, where she was an English/ESOL teacher, stage technician, and co-founder of Flint City Theatre, a nonprofit community organization. In her spare time, she daydreams about chemistry and puppies, but not at the same time.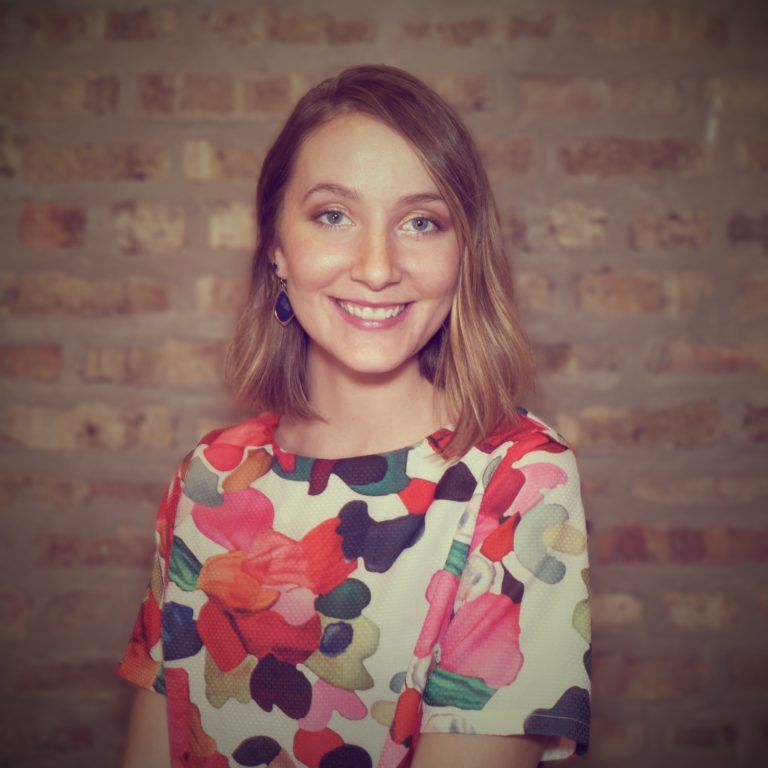 Alexanna Cox
Optician
Alexanna is an optician at Lyons Family Eye Care and studying photography at Columbia College. She has been working in the optical industry since 2012 and is interested in the inseparable correlation between the eye and the camera. In addition to operating her own photography business, Alexanna enjoys practicing yoga and outdoor bike riding in her free time.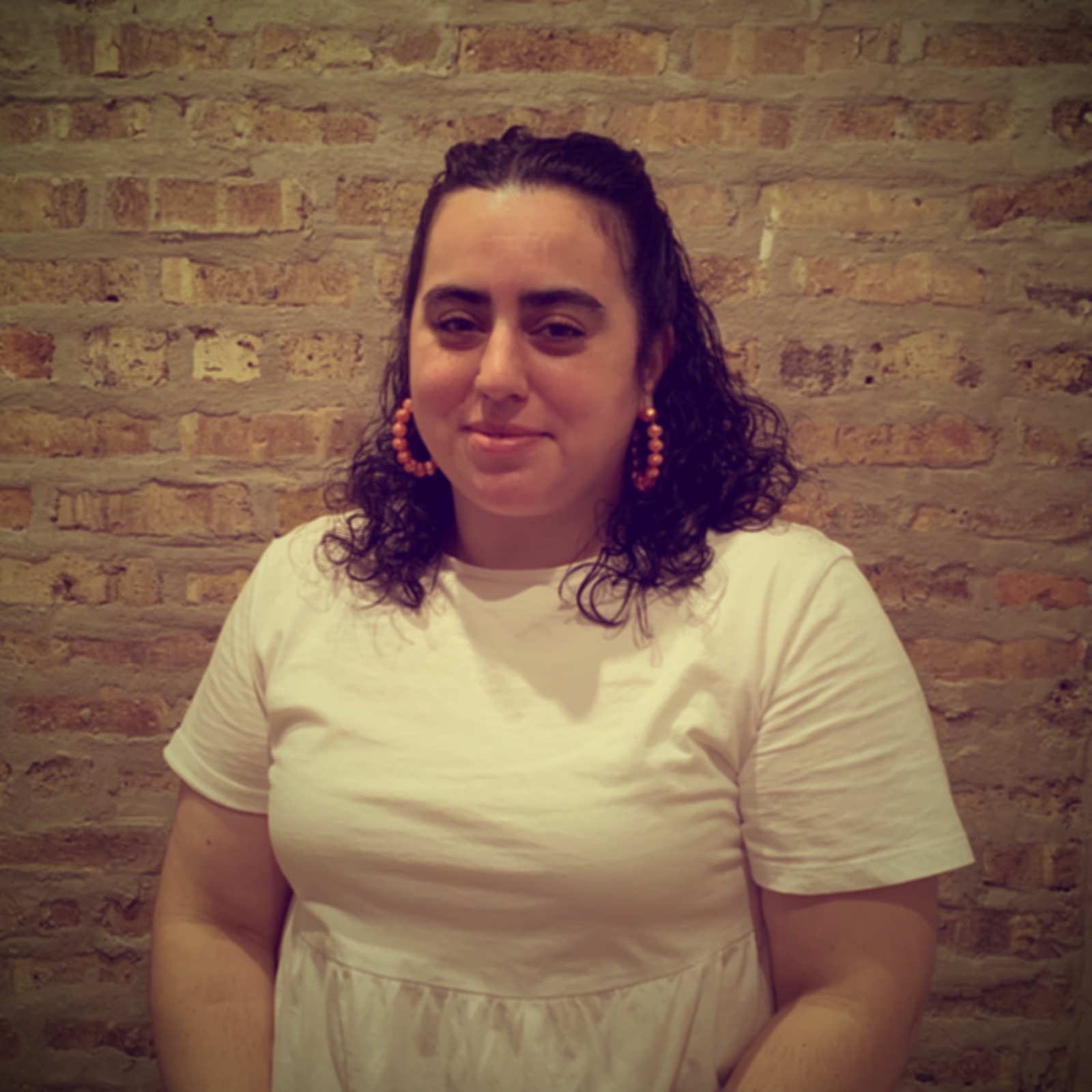 Toni Lujan
Optician
Toni is originally from Missouri but has lived in Chicago for over ten years. With a decade of optical experience and an ABO certification, her experience and dedication to the industry makes her a perfect fit for Lyons Family Eye Care. Outside of work Toni has interests in interior design and indoor gardening. When not creating beautiful spaces in her home, Toni is taking care of her rescue dog Noona and creating Vegan friendly recipes for her family.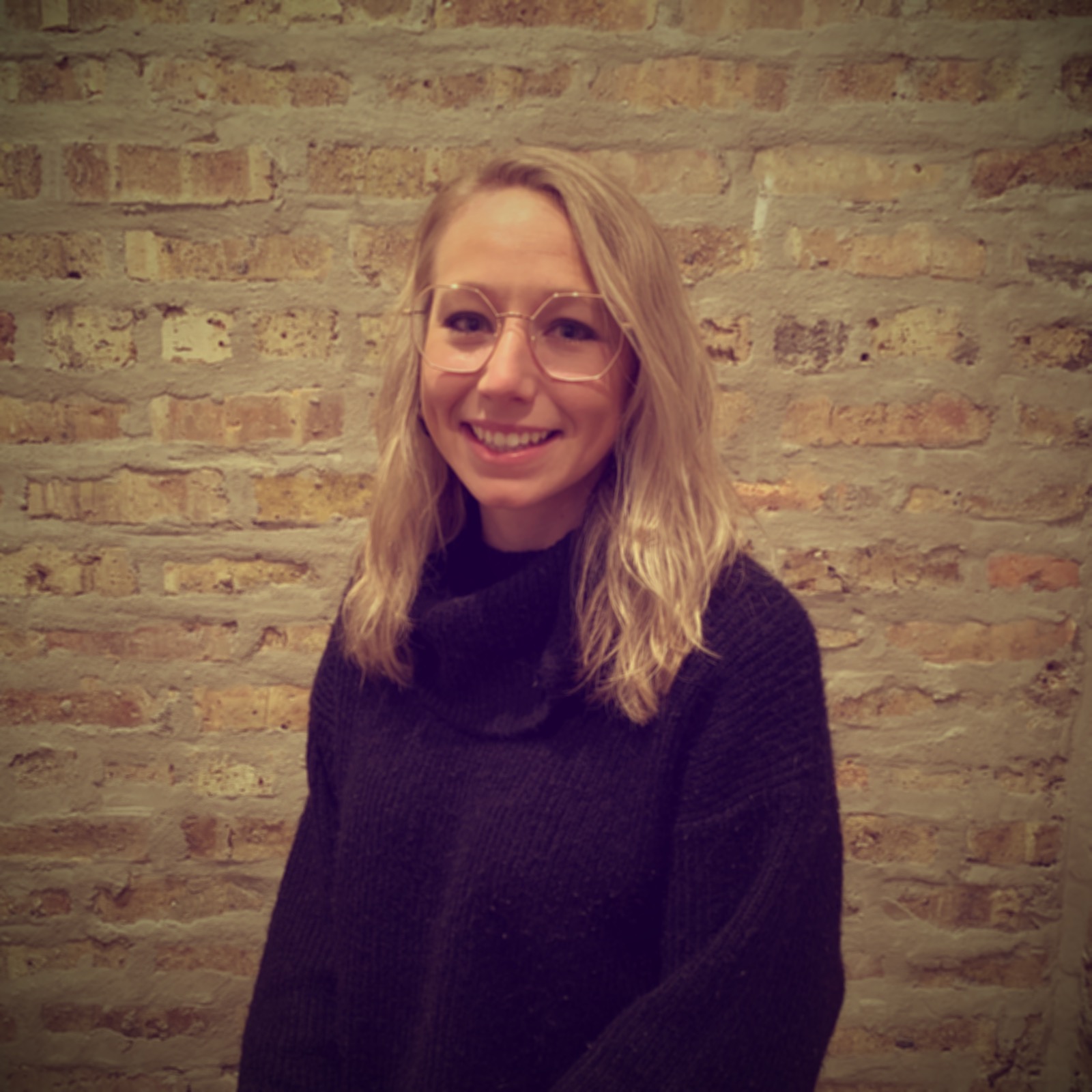 Alyssa Priest
Optician
Alyssa is a Texas native and moved to Chicago in 2018. While she is new to optical, she has quickly found a passion for helping patients pick out the perfect pair of frames. She especially enjoys seeing first time wearers face light up when they see for the first time through their lenses. When Alyssa is not with her Lyons family you can find her walking around the city with her Great Dane, Rue. She loves to travel, hike, and enjoy the beautiful outdoors!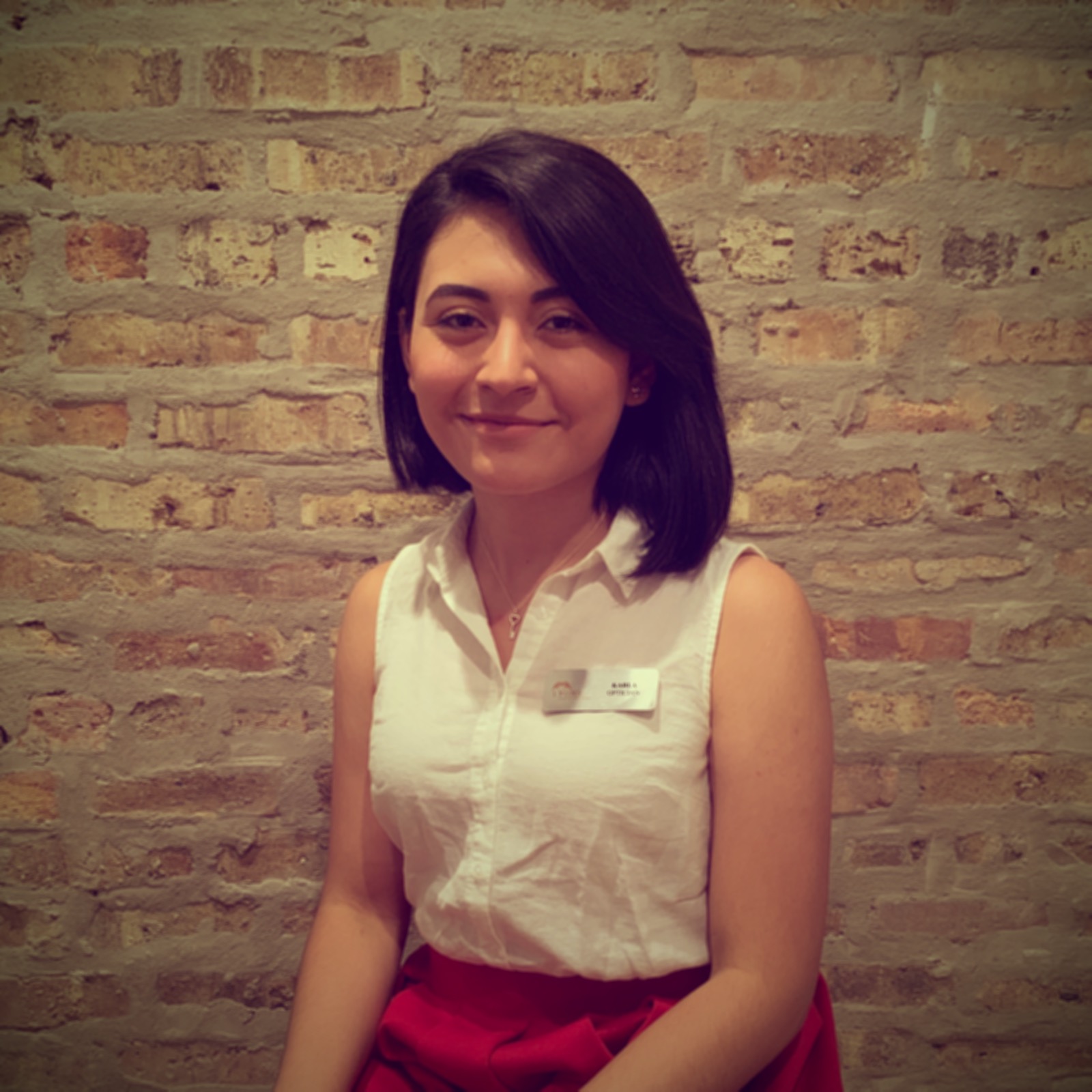 Karla Sintigo
Optician
Karla grew up in El Salvador and also in Northwest Arkansas. She moved to Chicago in 2017. She has B.A. in Biochemistry and Molecular Biology from Hendrix College, and hopes to pursue a medical degree in the future. She has been working in optical since moving to Chicago and her favorite part about being an Optician is helping patients find a frame that they absolutely love. When not working, she likes to watch movies with her husband Jose, and walking her dog Blue.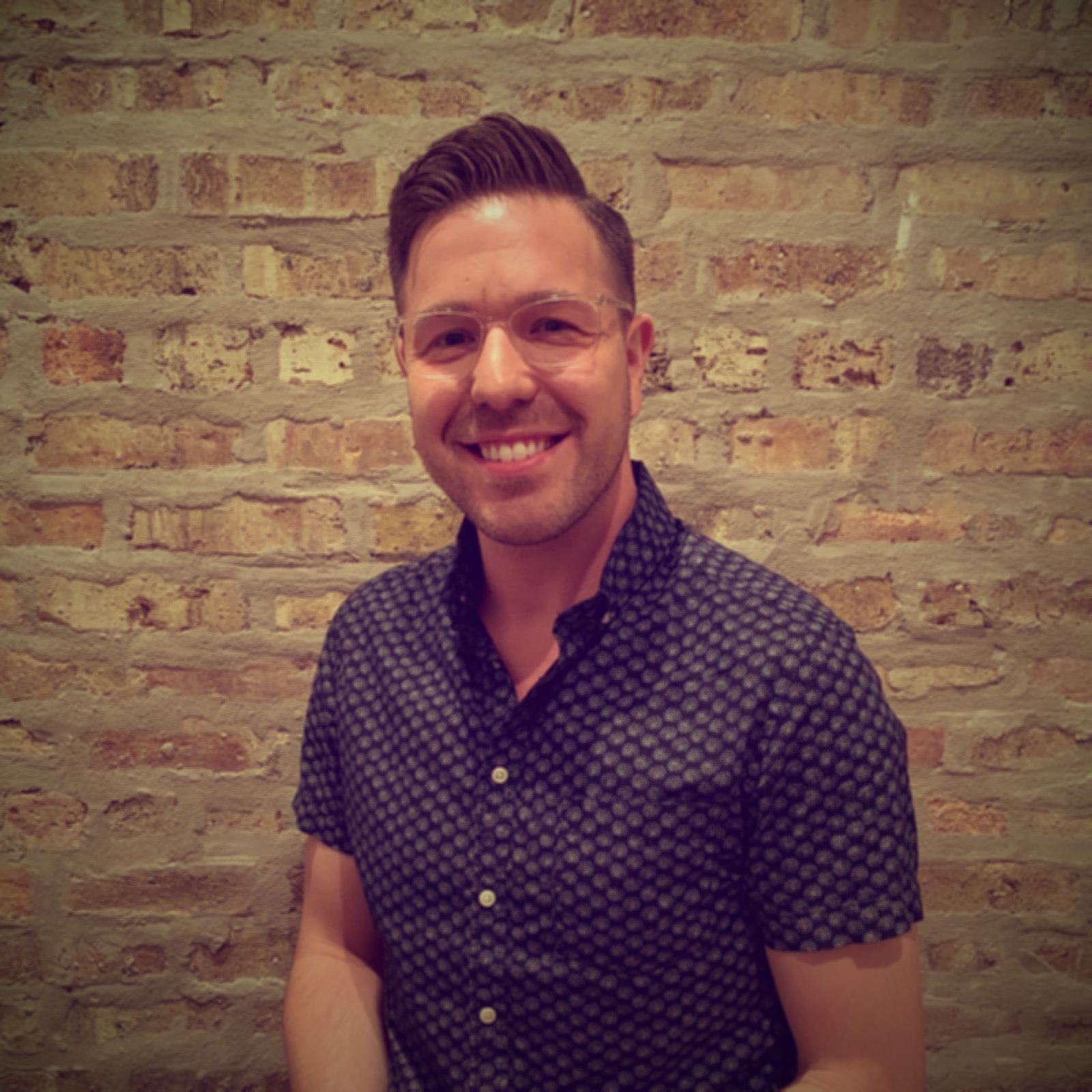 Nick Strahanoski
Optician
Nick grew up in Lockport, IL and moved to Chicago in 2017. Nick has enjoyed working in the optical industry since 2009 and is so happy to be a part of the LFEC Family. One of the things he loves most is being able to help patients feel and look great in the perfect fame! Nick, also known as Nicholas Ray, works as a singer and currently performs weekly in Chicago's pop cover wedding band, Hey Jimmy. Nick also teaches private voice lessons. In his spare time, Nick loves jogging down by the lake and spending time with friends and family.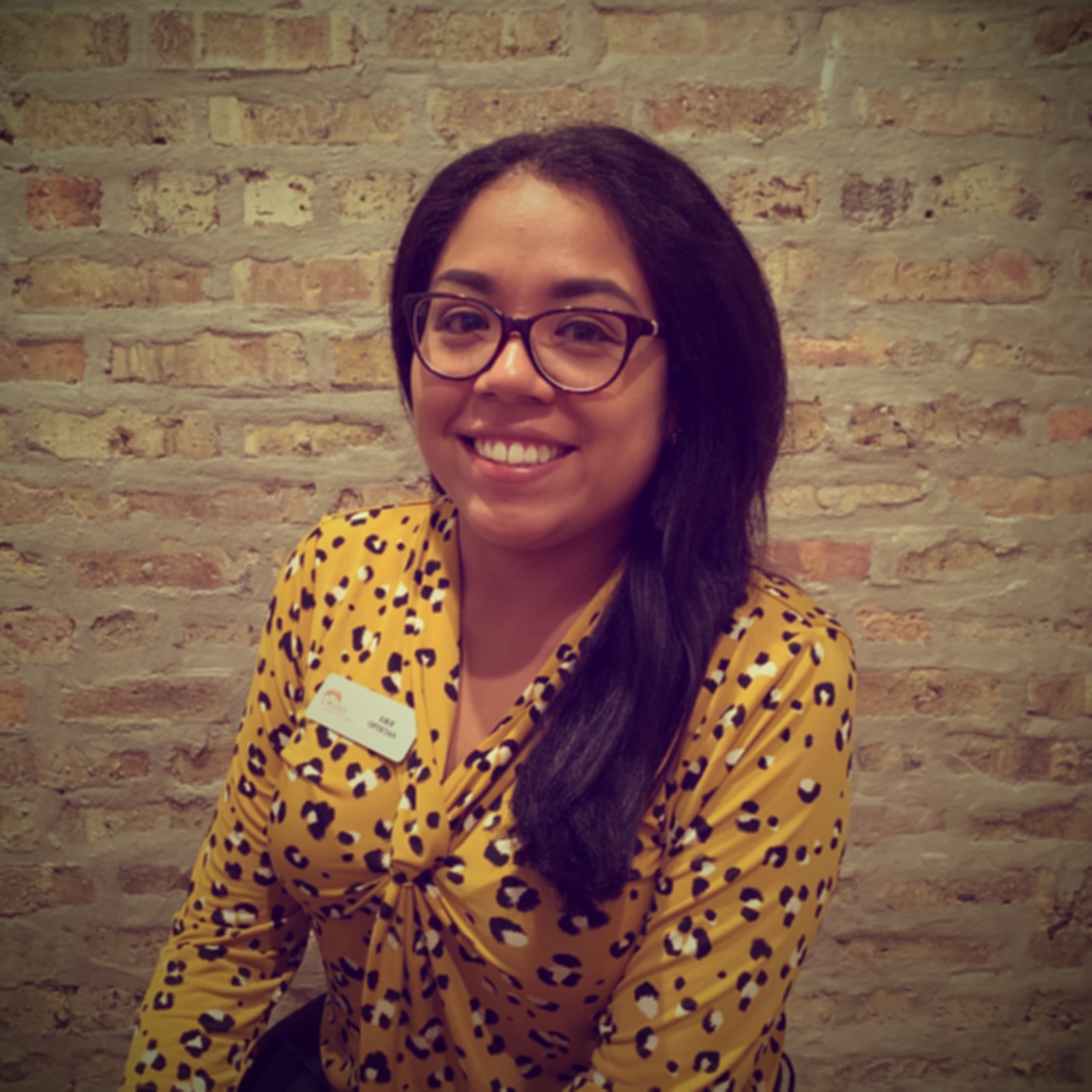 Lily Hernandez
Optician
Lily is originally from Mexico City, but she moved to Chicago as a small child, and has been living here for the last 20 years. She speaks English and Spanish fluently, and has an Associate degree in Arts. She has been in the optical industry since 2017, and her favorite part of the job is when patients pick up their glasses and love the finished product! In her free time she enjoys traveling, going to Wrigley to cheer for her favorite team, the Cubs, but most of all loves spending time with her dog Walter, and her husband Jose.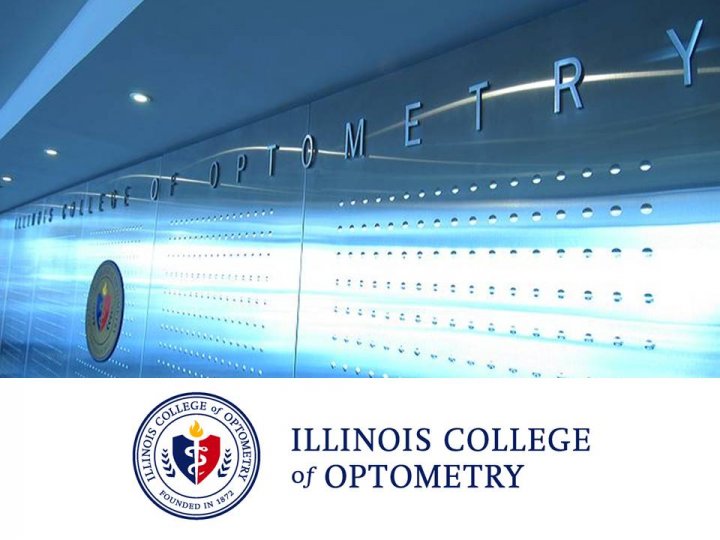 ICO Student Externs
Lyons Family Eye Care is also proud to be a part of the Illinois College of Optometry (ICO) externship program. The externship program involves fourth year optometry students completing rotations at sites across the country.
Lyons Family Eye Care provides these students with hands on experience in the areas of primary care, contacts lenses, pediatric eye care, vision therapy, and practice management. We take pride in giving back to the profession and in helping to train the eye doctors of the future!